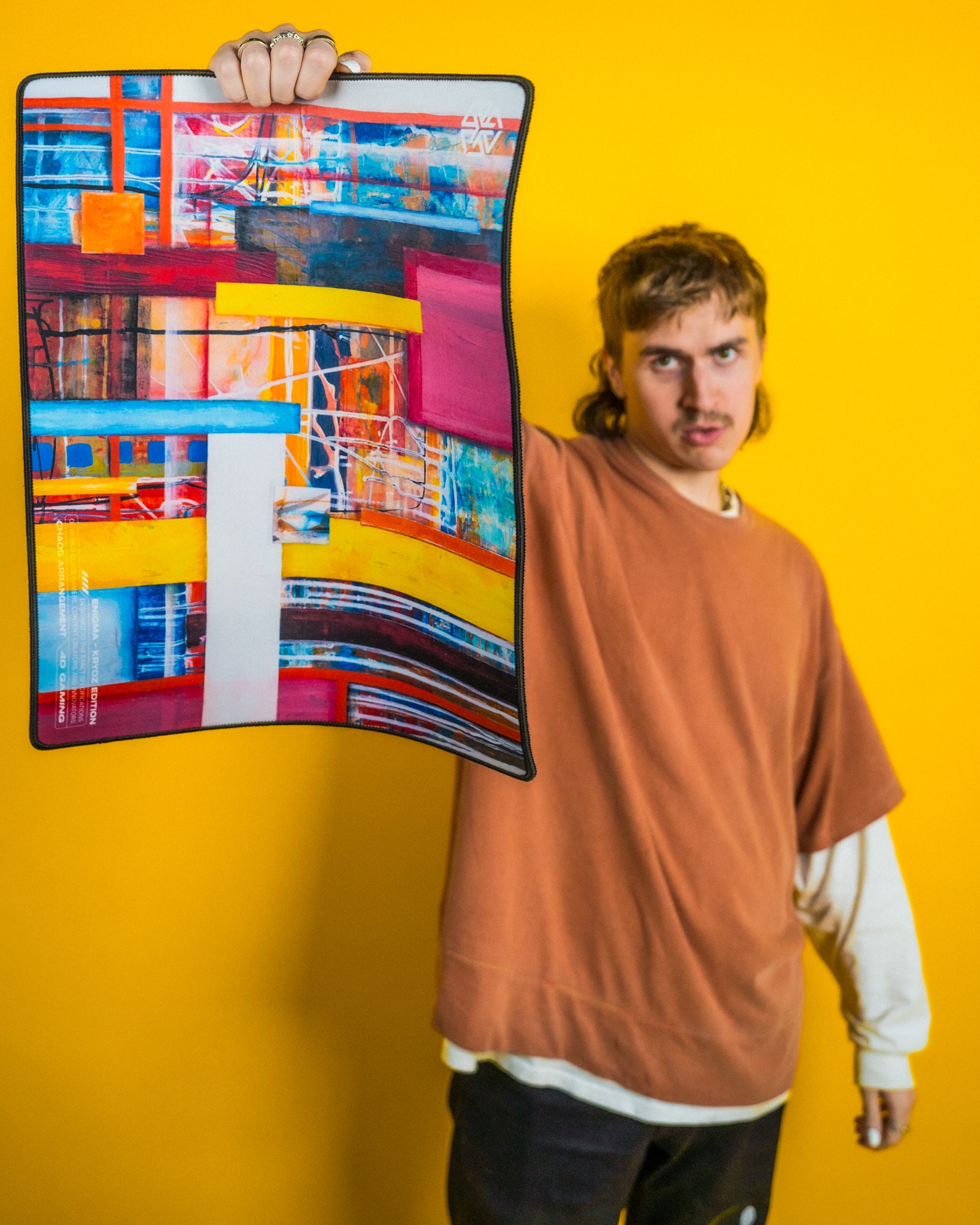 Unlock Pro-Level Performance.
Dominate your games with 4d
AIMING IS EASIER WITH 4D PADS
The Tesseract offers a buttery smooth surface and reactive base layer which makes flicking to and tracking your targets easier than ever before.
The Ultimate upgrade for your desk setup
Tranform the cold, hard surface of your desk into a soft, smooth, luxurious gaming environment that is so comfortable you 'll never want to leave.
Play like a pro
4D pads are engineered in conjunction with some of the most accomplished pro players and content creators to meet the demanding needs of competitors at the highest levels of gaming.
What customers are saying
★★★★★

The Tesseract is pretty amazing.
It has some unparalleled comfort compared to other mouse pads I have used. 10/10 would recommend to anyone

MisleadSun

Founders Edition Tesseract Owner
★★★★★

Genuinely LOVE this mousepad
The way my mouse glides, how smooth it is, the simplicity in the design its light weight and Ive never had a mousepad that was this easy to clean! 10/10

ZAN

Founders Edition Tesseract Owner
★★★★★

The Tesseract is the smoothest and best mousepad of it's size I've ever seen or felt and it definitely improved my performance, Not too thick, or too thin, and also the edge is even with the rest of the pad!

SpringBonnie

Founders Edition Tesseract Owner
★★★★★

Hands down the most comfortable pad I have ever used. Other pads usually mess with my mouse and my aim gets all messed up. This one allows me to be accurate and comfortable at the same time!

EarthBornFiber0

Founders Edition Tesseract Owner
★★★★★

I give it a 10/10 cause not only is the mouse pad smooth and nice to play my usual, the box it comes in is smooth so you can enjoy every second of the unboxing aswell

BREEZY

Founders Edition Tesseract Owner
★★★★★

This really is one of the best mousepads I've used in a very long time. I love the feel of it and its very big takes up pretty much my whole desk (small desk) using my mouse on it is very fast and I find my hands aren't as tired anymore after gaming sessions or even just me sitting as my desk doing daily tasks..

Ultra Plankton

Founders Edition Tesseract Owner
★★★★★

The 4D Gaming Tesseract is a revolution in peripheral mousepad technology. I have never had a mousepad like this that is not only smooth for all manner of mouse inputs but also is extremely comfortable for long gaming sessions.

RACER

Founders Edition Tesseract Owner
JUST WAY BETTER. It's actually the best pad I've ever used.

WILDCAT, Co-Founder

8.5M Subs Gaming Youtuber
An all-around great pad, and very consistent. The long-term use shocked me of how little wear it had overtime.

POACH

Pro Esports Player
We designed this pad to the exact specs of what I wanted in a high-performance, premium pad. It's my favorite pad I have ever used.

CHAP, Co-Founder

Pro Esports Player