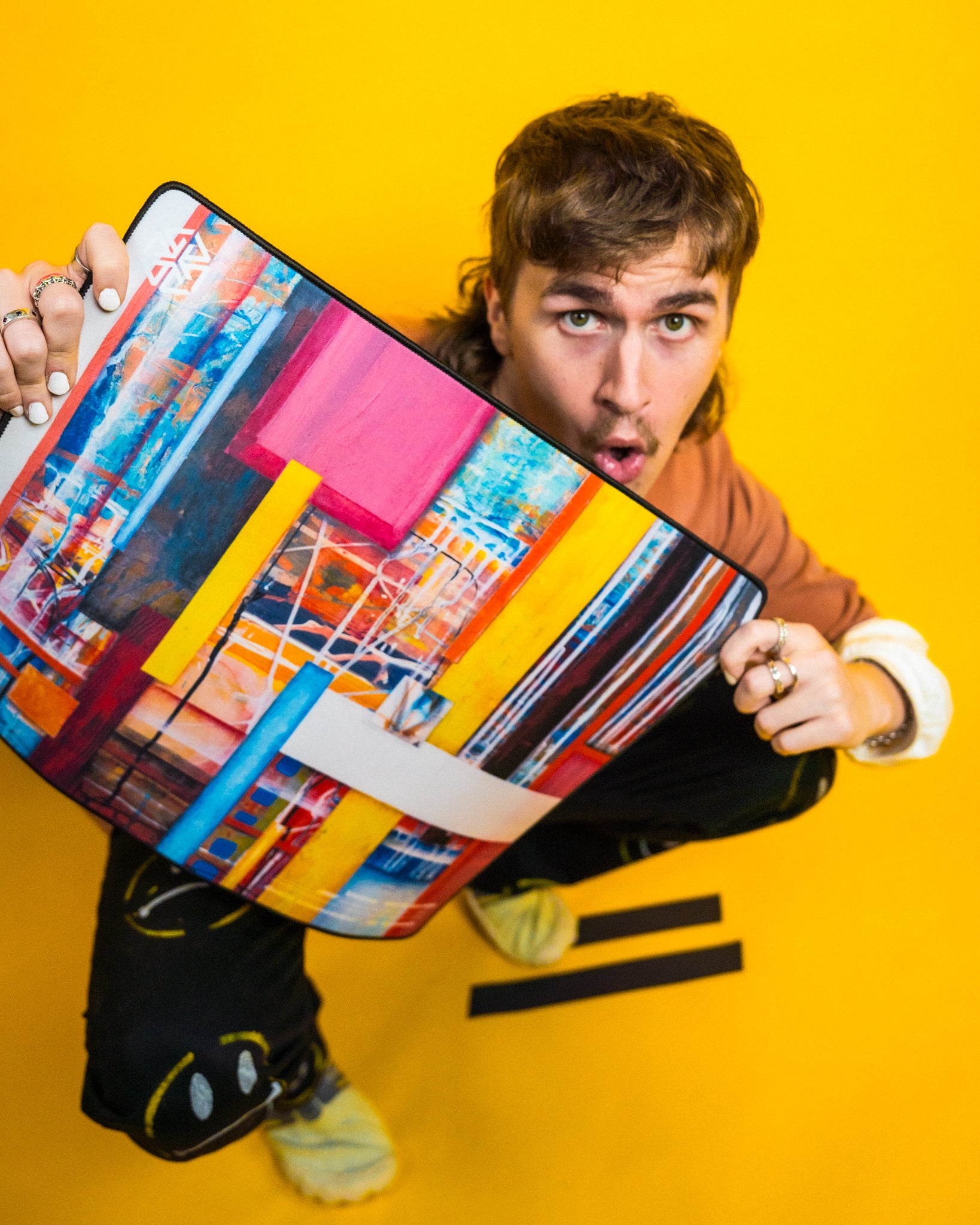 Art Meets Pro Grade Performance.
MAKING HISTORY.
This exclusive drop marks the first time that KRYOZ's art has ever been offered to the public.
Signed Cards + Original Art
Each pad includes an autographed card and two stickers also featuring unreleased original art.
ENIGMA: THe new Gold Standard.
This exclusive pad is based around our flagship 19x16 performance mousepad "ENIGMA". This pad was developed specifically for pro players to compete in arenas at the highest level of competitive play.
SPEED + CONTROL
ENIGMA offers a perfect balance of speed, control, and comfort so you can aim, track, and flick easier than ever before. Once you use ENIGMA, you won't be able to use anything else.